I get regular enquiries about sourcing pasteurization equipment for small breweries, these days. The fact small-scale canning (or bottling) is becoming more accessible and easier to handle inhouse.
Leads to more canned beer in need of pasteurization. Because unfortunately, for these breweries (and some clients) cold chain storage and/or distribution isn't easily available or affordable.
Yes, these breweries would like to control what happens to the beer after it leaves their facility. However, it's not always possible, to control where and in what condition the beer ends up.
I've a lot of clients coming from SE Asia for instance. For them cold distribution isn't always an option. Therefore, lower priced small pasteurization solutions are needed. Plus, as beer goes further afield, longer shelf life is required as well. Let's start by asking why some small breweries need pasteurization equipment, before we exploring the options available.
Why Pasteurize?
There are two main reasons why a brewery will opt to pasteurize their beers. It allows beer to be stored for longer at warmer temperatures. As well as making the product more shelf stable.
Most craft drinkers have likely heard of exploding cans at some point. This is typically caused by fruit, adjuncts or other sources of sugar added to the beer after fermentation.
If this beer isn't pasteurized plus, not stored cold enough. The sugars in the beer will ferment, with any yeast still in the beer. Causing CO2 build up in the can, until it explodes.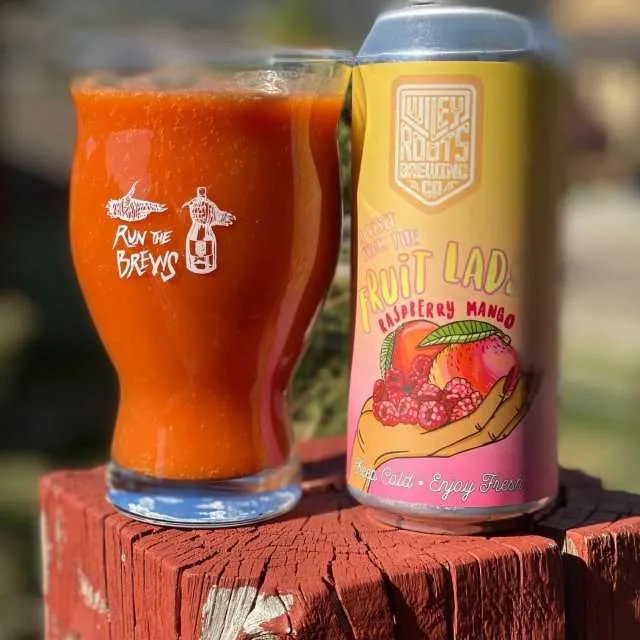 If this beer had been pasteurized, the yeast should become inactive. Thus, not able to ferment any sugars still in the beer. So, no exploding cans!
Similarly, any pathogens or nasties which may have got into the beer during packaging will also be killed off by pasteurization too.
The other benefit of pasteurizing beer, is it's able to be stored for longer at room temperature, than if it had not. Thus, extending the shelf life of the beer.
So, now we know the main reasons for pasteurizing beer. Let's look at the options for small breweries to small breweries.
Batch Pasteurization Equipment for Small Breweries
One of the more affordable and space saving options is a batch pasteurization machine. As seen the in the pictures below.
I'm actually in the process of sourcing a batch pasteurizer for clients in Hong Kong and South America. Here are some details about the average machine performs:
Typically, a machine can do 5 batches a day (8-hour shift)
As it takes 90-minutes per cycle. So, 5 x 90-minutes = 7.5-hours
There's a 3-step sterilization program: 45°C -> 65°C -> 30°C (can be changed)
Each machine typically takes two baskets of packaged beer
The machine will be designed and based on the size and diameter of the can/bottle for the most efficient design possible
As you can see in the video below, the loading of the machines is straight forward. A batch pasteurizer is ideal for a small brewery. As they don't take up much space, as well as being affordable too.
This machine delivers 20 PU units during the whole cycle, from warming, holding and cooling. I have a brewing friend with one of the machines and he's loving using it. He runs and 2,000-liter brewery and is now canning a lot of his beer and shipping it nationwide. His machine gives him the confidence his beer will shelf-stable.
Tunnel Pasteurization Equipment
I think most people understand what a tunnel pasteurization machine is, and they are used mainly in larger breweries. However, the smallest I can source is 6-meters long and can treat between 300 to 500 cans per hour.
This size and speed make it viable for small breweries to house and use. Here's some information from my go-to supplier.
It has temperature zones and parameters as listed below:
Temp zone 1 0.8-meter Water flow 1T/H +35℃
Temp zone 2     0.8-meter      Water flow 1T/H       +52℃
Temp zone 3 1.2-meter Water flow 1T/H +68℃
Temp zone 4    1.2-meter       Water flow 1T/H       +62℃
Temp zone 5 1.2-meter Water flow 1T/H +45℃
Temp zone 6    1.0-meter       Water flow 1T/H       +28℃
We're actually in the process of fabricating a 9-meter tunnel for a client in Australia. I worked this project with a brewery consulting firm in Australia.
As the client needed a cheaper solution, than the Aussie consultants could provide. I introduced the Australian firm to my Chinese supplier; they visited the factory and were happy with the workmanship.
Generally, pasteurization tunnels are easy to set-up and operate. Plus, can be programmed to fit a brewery's needs and target PU units. Furthermore, the conveyor speed can be changed, as well.
Flash Pasteurization Equipment for Small Breweries
Another solution is to use a flash pasteurizer. This type of machine treats the beer before it's packaged. So, generally used for beer going into steel or one-way keg options.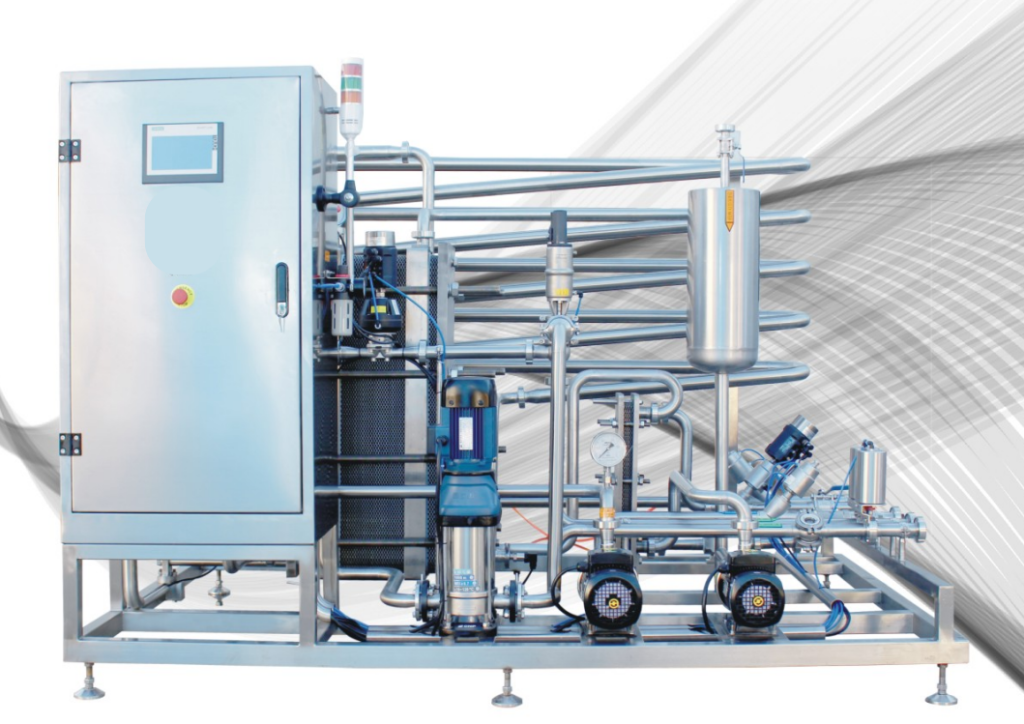 The smallest size is typically able to run 500-liter per hour. And ideal for a small production brewery. Like the other options above this machine works with steam.
From my main flash pasteurization supplier, I got the following information on their 500-liter model. It needs steam pressure of 0.4 to 1.0 Mpa (4 to 10-Bar) with dosage of 20 Kg per hour.
It needs three-phase to run and is sized 1.5 by 1.2 by 1.85-meters (length – width – height). The model I prefer has a uses a PID (closed loop system), with automatic CIP. The system parameters and alarm information can be set and displayed on the touchscreen.
Pasteurization Equipment for Small Breweries – Conclusions
So, as you can see there are three main pasteurization options:
Batch pasteurizer – Low cost and space saving solution for bottles and cans
Tunnel pasteurizer – Also for can and bottles, more heating stages with finer control than a batch pasteurizer
Flash pasteurizer – Generally used for beer being kegged. Plus, doesn't take up much space too.
It depends on the brewery needs which one is the right choice. For smaller breweries with a canning machine on wheels, such as The Flashboy here. A batch pasteurizer can be the perfect solution.
If you have a fixed packaging line with multi-stage process, then adding a pasteurizer to an existing line makes sense.  If it's for kegged beer only, then the flash pasteurizer is the right choice.
Need Help Sourcing Pasteurization Machine
If you need assistance with sourcing a pasteurizer for your brewery then please get in touch and let me help you.
I'm a British brewer based in China with good knowledge of the brewing equipment market here. As I first came to brew in China in 2010. My email is:
neil@asianbeernetwork.com
Or you can add me on WhatsApp or WeChat by scanning the relevant QR code below. Connecting with me, then sending a message.
Thanks for reading our article on pasteurization equipment for small breweries, and I look forward to discussing your brewery equipment needs.