After receiving several enquiries overseas from people looking at contract brewing in mainland China. I thought it'd be a good subject to cover today.
Please note: Contract brewing is where an independent party brews and packages beer on equipment it doesn't own. They brew their beer on a host brewery's equipment.
Interest in producing beer and other beverages from overseas companies in mainland China, is growing for several reasons:
The agreement between Brewdog for Budweiser China to produce and distribute their beers in China, generated a lot of press.
The end of Zero-covid in China, and the opening-up of the country.
The growth in the premium beer, ready-to-drink (RTD) and other beverage markets in China
The maturation and apparent saturation of other beer and beverage markets around the world.
Being approached by Chinese distributors interested in your beer or beverage
The Chinese brewing industry really suffered these last three years due to Covid-zero policies. As a brewer in China myself, I've witnessed and been affected personally by these policies.
I was locked in my Shanghai apartment for 2.5-months at one point. However, China opening up at the beginning of 2023, has led to a sense of renewed optimism.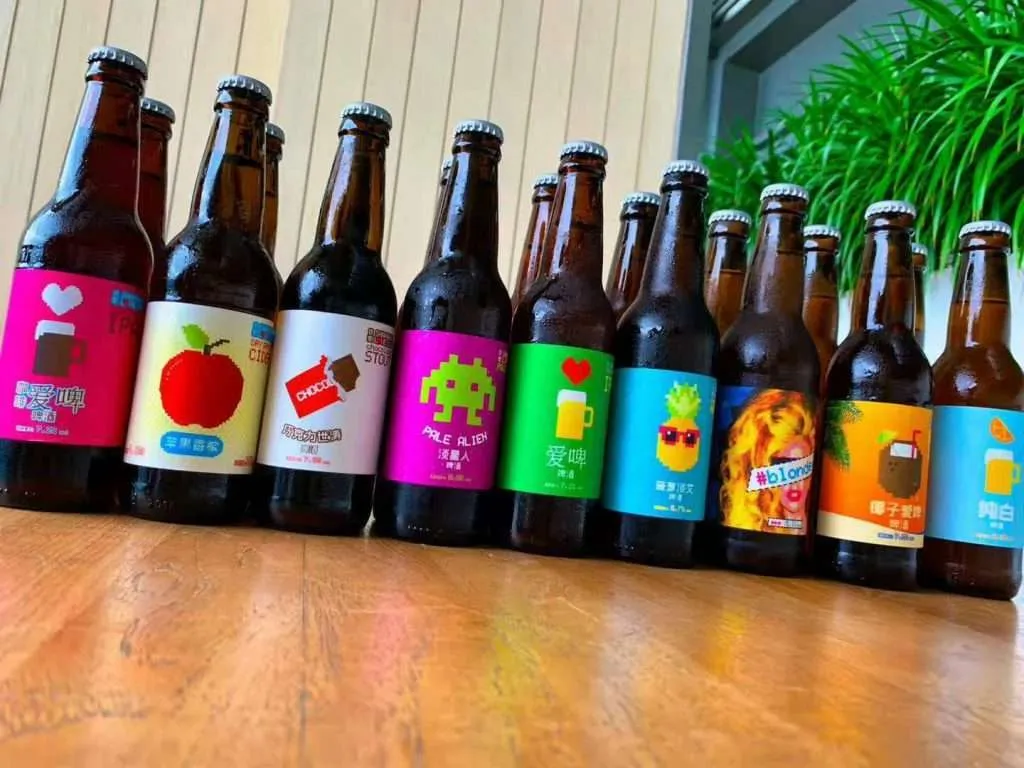 The Covid Recovery Has Been Quick than Expected in China
Breweries are now planning for the year ahead. With many quietly confident for 2023 and beyond. One brewery I work closely with, has recently invested 5-million RMB (US$ 722,334) on new tanks and a packaging line.
It's a smaller regional brewery, so five-million, is a big investment and indicative the overall sense of optimism of the brewing industry here.
Furthermore, you've Duvel buying a 120HL brewery from Great Leap Brewing. So, they can brew their local Chinese (Chaba) and international brands in the mainland China.
Anyway, I feel like we're getting off subject. So, let me bring it back to contract brewing in mainland China.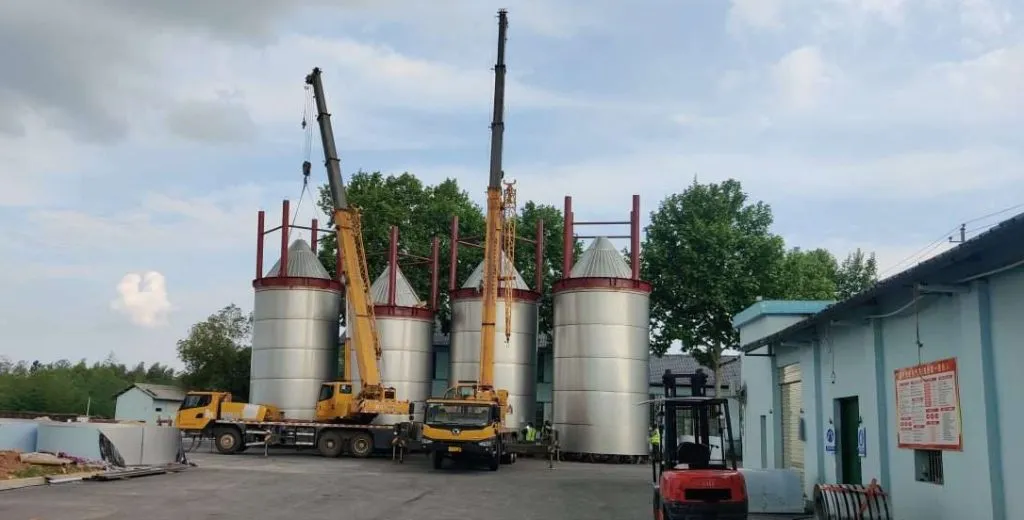 Contract Brewing in Mainland China – The Basics
There are over 12,300 breweries of various sizes in China. They fall in to two main categories. Brewpubs and production breweries. We'll concentrate on production breweries, as these are the facilities where people can contract brew.
It's only getting harder to obtain the licenses (called the SC mark) to have a production brewery and distribute beer around the country. As China looks to clean up its act and environment. The government is less likely to grant production brewery licenses.
A lot of the breweries including the one I mentioned above (with its 5-million RMB investment) are expanding, to be able to contract brew for more clients.
A lot of smaller regional breweries, between 100 and 200HL brew length (10,000 to 20,000-liters or 85 to 170 US Bbl.) are situated within two-hours' drive of major Chinese cities.
They have large fermentation and cellar vessels which can hold and ferment 8 to 12-batches of beer. Often the majority of the beer brewed in these facilities are for clients rather than their own beer.
Contract brewing is very common in China. To open a brewery is expensive, and as we said before; it's becoming more difficult to get a license.
Prevalence of Chinese Breweries – Contract Brewing in Mainland China
As there are many breweries dotted around China, able produce beer relatively cheaply (cost per liter pricing). Using another brewery's equipment; to brew and package beer is very attractive to Chinese companies.
In China we see the following companies contract brew:
KTV's – Establishments where groups of people can rent out a private room with karaoke equipment and drink. Very popular in China with big KTV companies like Wilson, producing their own beer.
Restaurants (including Hot Pots) – Restaurants including the hot pot chain, Heidi Lao produce their own beer range to sell in their establishment.
Company Portfolio Growth – A lot of companies in China have grown to enter several industries. In lieu of opening their own breweries, they'll often contract brew at first.
Special Events – Beer maybe contract brewed for special event or occasion.
With the number of enquires I'm now receiving. It seems many more overseas companies are looking to produce and sell beer in mainland China too.
I've had enquiries from Europe for beer, as well as from SE Asia to produce hard tea in China, just this week. Companies asking for help finding suitable production facilities to make their products.
For many, China can be overwhelming (in size and choice) without any prior experience. So, how do you go about finding the right contract facility, to brew your beer or other beverage?
Licensing – Does the Host Brewery have the Right License?
When it comes to beer, most breweries have you covered. However, if you want to produce a soft or hard tea beverage, for instance. This can be a trickier, as the licenses needed are different and not every facility will have correct one.
Are you looking to produce a hard seltzer? Then you need to check if the host brewery has permission to make such a beverage.
Generally, most contract breweries will have licenses to produce a number of beverages. However, you need to know which licenses a contract facility has, and if it covers the beverage you want to produce.
What Are You Planning to Produce? Contract Brewing in Mainland China
A lot of breweries in China aren't geared to making more technical beers. These breweries mostly produce wheat beers and generic lagers. Hop forward beers or brews on the "craftier" side, are challenging for many of the regional breweries.
You need to ensure the facility and most importantly the staff are capable of technically producing the beer you're looking to make.
If you're looking to produce a non-beer product, then does the brewery have the equipment needed?
For example, the brewery I've mentioned a few times, has special tea making equipment. Please, see the picture below of the tea steeping and mixing equipment they just bought.
This recent purchase was for a soft tea project they picked up. However, the equipment is also ideal for the hard tea project enquiry, I received this week.
Geography – China is Huge!
China is vast, and every province is like a country in its own right. If you're looking sell your beverage in one particular region, then you need to find a suitable contract brewery close by.
If you're looking to sell throughout China, then a facility based in the middle of the country makes the most sense. For example, Changsha in Hunan would be ideal place to brew and package your beer/beverage to distribute throughout China.
Volumes – How Much Will You Be Looking to Produce per Batch?
There are breweries of various sizes in China, which tend to fall in these bands:
1,000 to 2,000-liters – With fermenters up to 5,000-liters in size (in general)
3,000 to 5,000-liters – With fermenters up to 15 to 20,000-liters (in general)
5,000 to 10,000-liters – The 10K breweries with fermenters up to 120,000-liters
10,000+ – Breweries capable of producing 90,000-liter per batch or more. This is the size of brewery Brewdog, will be looking to brew their beers on, with Budweiser China.
Finding a contract brewery, the right size for the planned volume produces is key. Often some of the larger breweries also have smaller brewhouses to do "test runs", before going to full-scale batches.
A 10,000-liter brewery may have a 1,000 brewhouse, for example. It worth doing these test batches, before going to bigger volumes. To ensure both the host brewery and the contractor is on the same page.
Costings – Contract Brewing in Mainland China
I've brewed all-over China and know many contract brewing facilities. The cost differences between breweries can be significant.
A brewery just outside Changsha could ask for 4,500 RMB per 1,000-liters. While a brewery close Shanghai (Jiaxing) may ask for 7,000 RMB to brew 1,000-liters.
This doesn't include the cost for raw materials and packaging to can or bottles. Sometimes picking the right brewery to produce a contract brew is a balance between location and batch cost.
Also, the bigger the volume, the cheaper it is to brew and package. Cost per liter pricing at 10,000-liters will be lower than producing 1,000-liters at a time.
For more information on the brewery in Changsha with costs and equipment available. Please check out our two-page reference PDF, for information at a glance.
Relationships – Cultivating Good Vibes
Relationships in China take time, a contract brewery will likely be openly friendly, but at the same time cautious. They have many people enquire to contract brew, often the plan never gets to production.
These breweries are generally well run-machines and looking for new business. However, they'll be vigilant, when talking to new potential contract clients.
If a brewery seems a little cold at first, it's normal. There trying to determine if you're serious or not. Come prepared, and they're generally happy for you to ask questions and visit their facility, if it's possible for you.
With time, relationships with breweries can be cemented and warm. Once a few contract brews have been completed, you'll likely see host breweries become more friendly. Possibly make suggestions which will benefit you the guest brewer and themselves the host.
Processing, Packaging, Testing and Shipping
It's always good to ask breweries what their beer losses are like. I have heard some scare stories, where a contract company has seen 30% beer losses or more, when making a blonde ale!
Ask about DO numbers of a host brewery packaging lines. As some breweries don't have good shelf stability. Speak with host brewery's previous clients, to get testimonials
If you're making hard teas for example, make sure the client brewery has a pasteurization tunnel to ensure the beverage is shelf stable.
Check the lab and testing facilities at a host brewery can meet your requirements too. See what type of in-house checks they have for their own beers.
A good trustworthy brewery will be open about their procedures and processes. Plus, be happy for you to speak with previous clients too.
Contract Brewing in Mainland China – Conclusions
When it comes to contract brewing in China. There's a lot to think about:
Where do you need to produce?
How much will you be producing per batch?
Host brewery "vibes" and testimonials from previous clients.
Cost per liter and packaging pricing
Pasteurization, in-house processes and testing
What type of beer/beverage will you be making?
As you can see there are several variables to think about when it comes to contract brewing in China. Finding the right facility can be tough. As dealing with China can be overwhelming for many.
However, over the years I've built up a wide brewing network in China; of brewers and breweries capable of contract brewing beer and other beverages.
If you'd like to have a chat about contract brewing in China or simply want to learn more, then feel free to get in touch. Also, don't forget our two-page reference PDF for more information at a glance.
You can email me at:
neil@asianbeernetwork.com
Furthermore, you can also message me directly on either WeChat or WhatsApp by scanning the relevant QR code below, adding me and then seeming me a message.
For now, thanks for reading and have a great day!