I asked Sven van Rooijen of SBI Shanghai (Selected Brew Ingredients) to share with us some malt cost saving tips. Sven supplies malt from The Swaen (Netherlands), Gladfield (New Zealand) and Fawcett (UK) to our brewery in Shanghai.
I wanted to use his tips and trick in the main article, Commercial Brewing Cost Saving Tips. However, it made an already long article, even longer.
As Sven was so kind to share several tips with us. I decided to make them a short support article, in their own right.
Thanks, Sven, for your time and contributions.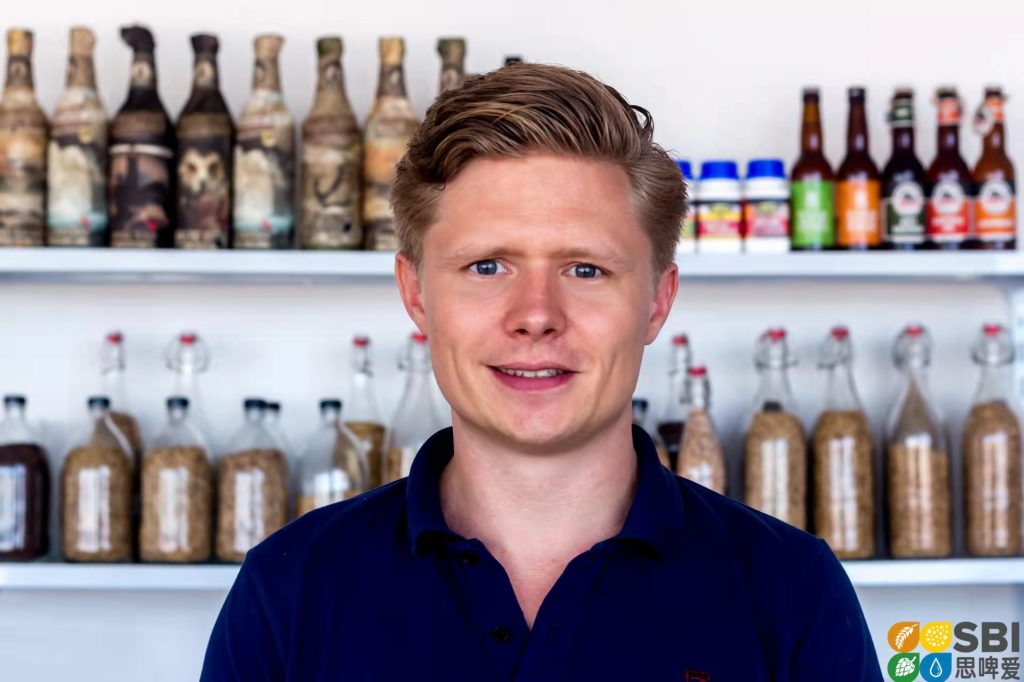 Sven Malt Saving Tips
As your brewery grows, it's important to look for ways to save money wherever possible. After all, a few dollars saved here and there, can lead to getting a fermentation tank or a canning line much quicker.
As a malt supplier, we heartily recommend taking advantage of any potential savings available on your malt purchasing. I will outline a few of my favorites below.
Big Bags

Most malt suppliers sell their malts in various packaging sizes, for brewers different needs. The most common size bag for craft brewers is the 25kg bag.
This is most versatile for base and special malts. They are packed with 40 bags on a pallet, making exactly 1 ton of malt.
Did you know however, you could also buy 1-ton malt bags? See the picture below. Using these bags brewers can save money.
Plus, they also save on packaging too. These days more breweries are concerned about the environmental impact of their brewing than before.
Increase efficiency – Malt Cost Saving Tips

Increasing the efficiency in your brewery, is an instant money saver. Some of these savings are easy to implement.
The right crush will likely lead to an increase in efficiency, which means you can use less malts overall.
The right crush is entirely based on your brewing system, so buy some sieves, do some trials and find out what works for you. To learn how to use the sieves please, use this guide.
Don't be tempted to use cheaper less consistent materials, as this frequently leads to lower efficiencies and unreliable outcomes.
Forecasting for the Future

Malting grains is all about volumes. The bigger the volume, the lower the price. So, talk to your malt supplier about annual volume predictions.
Forecasting a certain quantity of grains will increase the predictability of the demand, and in exchange your malt supplier will be happy to offer a discount in return.
Shipping costs

Logistics can take up a large part of the costs of grains. Planning ahead and reducing the number of shipments can reduce your overall ingredients costs. Combining shipments of malts, hops and yeast will further reduce costs.
Malt Cost Saving Tips – Conclusions
As you can see many of the pointers shared by Sven are easily to implemented. As with many jobs associated with running a brewery, planning ahead will save both time and money.
It's the same with purchasing malts and other raw materials. Furthermore, by planning ahead, you can buy in bulk, meaning less shipments thus saving more money.
I understand for some people, they only want to order small amounts more regularly. We're just sharing tips which can be used to save money.
Thanks for reading, have a good day and happy brewing.