Today we are going to talk about sizing a brewery when starting up. You can download my free brewery sizing guide buy clicking here.
However, to make best use of that guide, please read the post below. It'll help you understand the factors needed to help size your brewery.
Some of these considerations are:
How many types of beer you're going to brew?

What your lager to ale spilt for production?

What's your planned annual production on start-up?

Are you allowing for future expansion on your initial set-up?

What are your 1,3-,5 and 10-year plans?
So, let's take a closer look at some of these questions.
How Many Beers Are You Planning to Brew?
The reason I have included this, is it follows on the back of my article about brewhouse and taprooms. The more beers you plan to brew, the more cellaring vessels you'll need.
This is true of production breweries and well as brewpubs.
I know of a brewery in China, that has a 2,000-litre brewery with 65 * 2000 litre fermentation vessels. This set-up allows them to have many different SKU's (beers and alcoholic beverages) in their range.
This is the exception rather than rule. When starting out, it's better to have fewer beers in your range BUT do them well. Focus on quality rather then being all things to all people.
Having more beers in your range doesn't equate to more sales. Mostly, you're just spreading your sales amongst more SKU's. You might have trouble selling your lower sellers before they expire.
More beers in your range however, does mean more cellaring tanks to buy on start-up, thus a larger initial capital investment.
Sizing A Brewery When Starting – The Lager to Ale Split
Lagers need longer to mature than ales. If you brew more lagers then you will need more cellaring tanks.
Ales typically, take 2 weeks from the day your brew till they're ready to drink.
Lagers take a minimum of 4 weeks from the day your brew till they're ready to drink.
Most breweries, brew 50 weeks a year. You lose two weeks to holidays, deep cleaning and preventative maintenance.
You can brew 12.5 cycles of lager brew in a year – 50/4 = 12.5 cycles
For ales you can fit in 25 cycles of brewing in a year – 50/2 = 25 cycles
So, if you brew more lager, you'll need more cellaring tanks to store your beer, whilst it's maturing.
What's Your Planned Annual Production on Start-Up?
When creating your business plan, you should've locked in how much beer you're planning to brewing in year one. Plus, factor in sales growth for subsequent years.
If you're brewhouse is too small and you're brewing more than 3 times a week, it means your brewery is undersized. If you're brewing less than once a week then your brewery is oversized.
Please make sure you download our FREE sizing guide, it goes into more details. Using an example to make the numbers easier to understand. You can use it to play around with your numbers for your brewery start-up.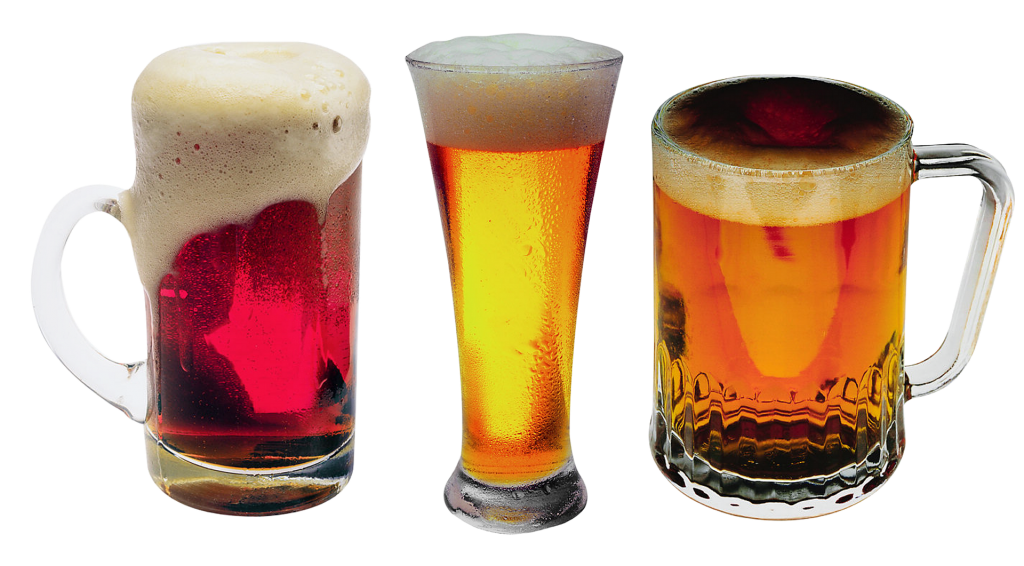 Sizing A Brewery When Starting – Are You Allowing for Future Expansion on Your Initial Set-up?
If you correctly size your brewery, allowing for future expansion. It'll make your initial brewhouse and capital investment last longer.
You can start with say a 3-vessel brewhouse. So, you have a mash tun, lauter tun and a combined kettle and whirlpool. Then at a later date, add an extra whirlpool to the system.
Allowing you to do more brews in one day. Letting you increase monthly production volumes for a small capital investment.
You can combine this brewhouse vessel purchase with ordering more cellaring capacity. Buying double or even quadruple size FV's. For brewing your biggest sellers back-to-back.
Furthermore, think about your auxiliary tank sizes. A smart option is to buy a larger hot liquor tank on start-up. This will make future expansion easier. The same can be said for your cooling and glycol system too.
What Are Your 1,3-,5 and 10-Year Plans?
This all ties in together with the above. If you choose the right brewhouse and work with your equipment manufacturer on brewhouse design. A brewhouse can be designed to fit your current needs but also growth and future expansion plans.
So, when it comes to sizing a brewery when starting up. Take a long-term view as well as look at year one needs. Think about your core range of beers and your split of ale to lager production.
You can download my FREE brewhouse and cellar tanks sizing guide here OR contact me for guidance.
Please feel free to drop me a line at:
I am a 25 years international brewing veteran with many installations under my belt.
You can organize a FREE 30-minute consultation with me to look over your initial plans or ask me any questions you have.
Please see more about me on my LinkedIn page.
You can also reach out to me on WhatsApp and WeChat by scanning the QR codes above (just tell me you you can from the Asian Beer Network website).