Looking To Open A Brewery And Want To Know The Equipment You Need?
Our FREE 30-Page Deep Dive Guide Explains All The Equipment Available To Understand For Yourself What's Needed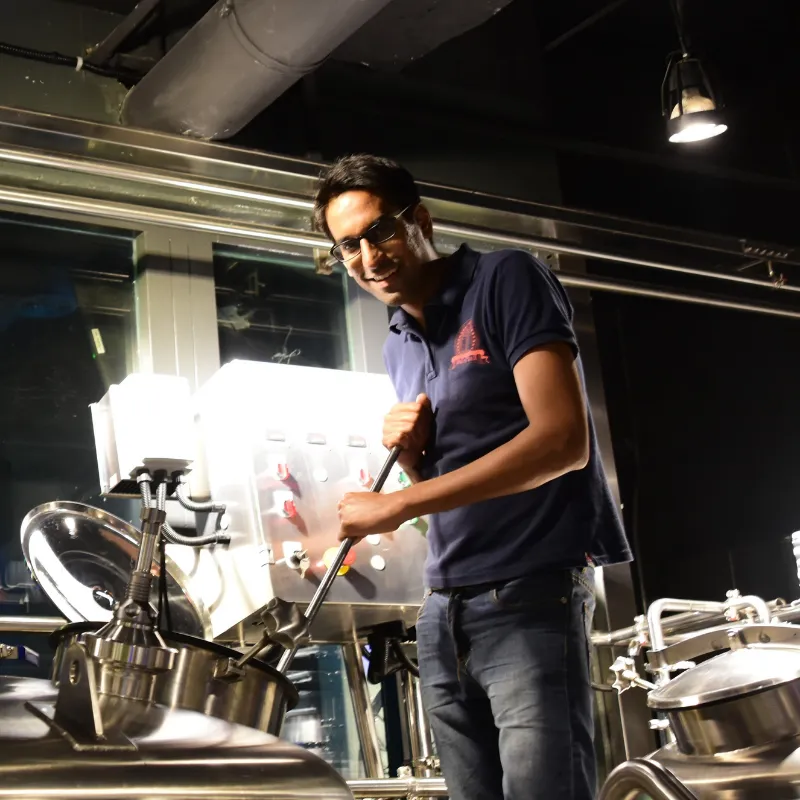 My name is Neil and I'm a British brewer with 25-years of international brewing experience.
I've done a number of brewhouse installs. I've worked on a 200-liter brewpub systems to being a craft beer specialist for AB InBev.
I now assist people on their brewing projects. Folks seeking help putting equipment lists together. Plus with sourcing reputable equipment from trusted equipment suppliers.
To assist my clients, I put this guide together, allowing them a better understanding of brewing equipment.
The feedback on the guide, is it's extremely helpful to potentially brewery owners, plus…
I even had a brewing teacher trainer from BrewLab in the UK, share it with his students too! See the image below.
So, this guide helps not just potential brewery owners, but also people looking to learn to about brewing too. I mean, I was so happy to learn this guide was being used in a UK brewing school, to help students.
I thought why not offer this guide to all people wanting to learn more about brewing. It could be:
Potential brewery owners
Brewing students
Home brewers looking to become pro-brewers
Brewers wanting to know more about equipment available on the market plus, what it's used for
People taking brewing courses like the General Certificate of Brewing
To get our 30-page deep dive on equipment available in the craft brewing industry, and how it's used. Simply, fill in the form below.
The guide took one month to put together, with the PDF file containing both pictures and diagrams to make everything easier to understand.
This makes the PDF large, please share your email address in the form below. So, I can give you access to the full guide.
Once the form has been filled in, an email with immediate access to the full 30-page guide will be sent you.
If you've any questions, feel free to get in contact. I'm always happy jump on a call to, if you want to have a quick chat.
I'm currently working on projects in Scandinavia, the UK and just agreed to assist on a 1000-liter planned brewery in Australia.
So, I'm happy to have a chat about brewing projects too.
Thanks for visiting the site, have a great day and happy brewing!
Feel free to add me to your preferred platform by scanning the relevant QR code below.