I wanted to write a quick article today offering my 5 tips to get a brewing job, it's for those new to the industry. The motivation for this article being, I had another resume hit my inbox. Although I couldn't offer job, there was a few tips I could give.
I know times are tough right now; I'm getting a lot people send me resumes asking for help finding a job. I'm a brewing consultant, with links in the industry so sometimes can connect people.
However, most of the time all I can do is look at someone's resume and offer some advice on how to improve it. So, thought I'd aggregate some of the tips I've given out recently and put them into an article.
These tips are in no particular order and are an addendum to my FREE guide on "How to Get into The Brewing Industry"; to get the guide please click here.
So, without further ado here we go:
The resume I was sent today didn't have any references. I responded back to the sender and saying you need references. I was told that that they didn't have any. The sender has done an internship in a brewery and studied at university.
So, my advice was to ask a person in a leadership position at the brewery where they did their internship to act a referee. Also ask one of their teachers at university to a provide a reference too.
1. Put references in your resume
It's fine if you don't have much real-world experience in brewing. Ask a former teacher and/or someone from the business where you did an internship or worked part-time to help you.
The information you provide on your resume is the persons name, where they work, position in the company, telephone number and email address.
2. What other experiences do you have aside from brewing? – 5 Tips to Get A Brewing Job In 2021
There are many transferable skills in brewing. Although not all are critical to brewing; they can allow you to stand out as a candidate.
Do you have any experience of plumbing, welding or HVAC (heating, ventilation and air-conditioning)? In all honesty any prior involvement working in an industrial environment or with heavy machinery can be valuable to a potential employer at a brewery.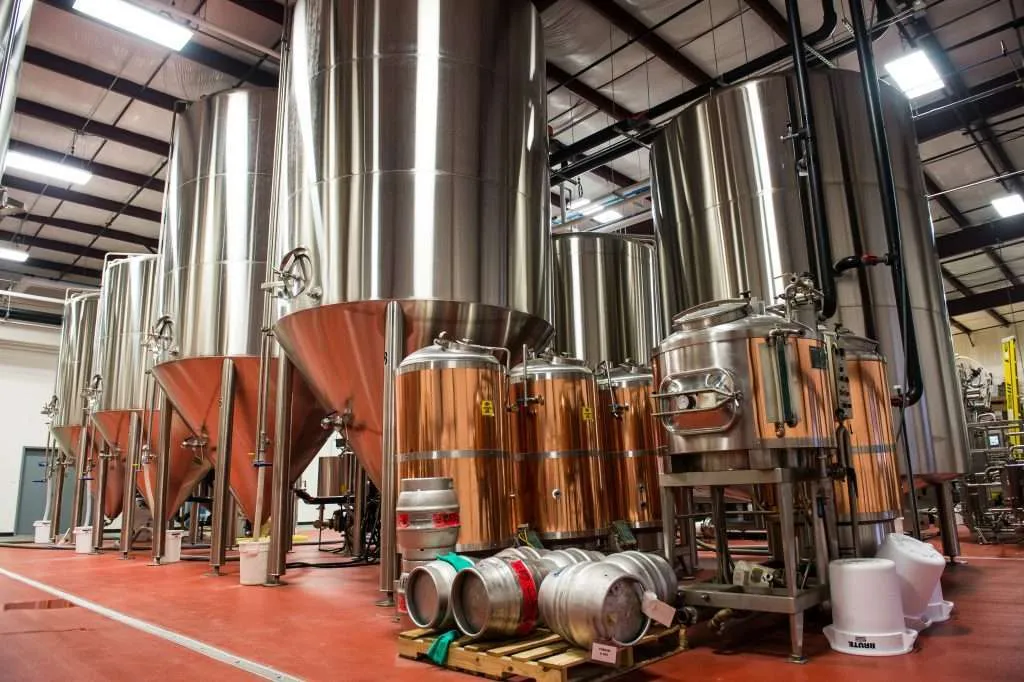 Many brewing positions involve a lot of hard work and wearing many hats. You might end up working on the glycol system if there's an issue (where plumbing experience comes in handy).
So, have a think about any prior work experience you have and write it into your resume.
3. Don't say you want to make great beer
Yeah, that's kind of a given. I see so many people write I want to work for you and make the best beer possible. I don't know what you want to do as much as what can you do. What will you offer me as an employer that's valuable?
Being in an introductory position in brewing requires you to:
Have a can-do attitude
You'll be cleaning kegs, moving 25-50Kg grain bags and kegs (empty to full). You'll spend up to 75% of you days cleaning. Know this, show a can-do attitude and you'll go a long way.
Learn
If you want to advance from your initial position; you need to show that you can learn and follow orders. I don't know your personal best method for learning. For me it is pen and paper.
When I work with a new client, I always have a pen and paper to hand for writing notes. At the end of the day/week, I write up something more formal on my computer and use it as a reference.
Ask questions
I'd rather you ask me a question than guess because you're not sure about something. Brewing is a dangerous profession at times, working with hot liquid and high pressures.
Asking questions, showing a willingness to learn when added to a can-do attitude is highly appealing to people in the brewing industry.
Be safety first – Which leads me to always think about safety, if you show a disregard to the environment you're working in, I don't want you on my brew-deck.
Do some research
If you are writing to a potential employer, do some prior research of the brewery. It can be something on the lines of "I would love to be part of the team that within 2 years of opening the brewery doors, managed to win a gold medal at The World Beer Cup for its coffee porter".
To tell the truth so many people send a generic cover letter and resume it's tiresome to go through them. If you show you've done some research into the company it's an easy way to stand put. Also, in your cover letter show you understand the elements of brewing we've also listed above in tip three.
Where to Find Brewing Jobs – 5 Tips to Get A Brewing Job In 2021
Here a list of some places to look for jobs:
Probrewer – Mostly the US but some places around the world
Brewingwork – Similar as Probrewer but more jobs from around the world
Crafty Pint – Brewing jobs in Australia
London Brewers – Brewing jobs in London, UK
Best Malz – Brew jobs in Germany and the rest of the World (not often jobs here)
Brewbound – Brewing jobs in the US
Brewing Jobs – Worldwide job board with many from the UK
I will add to the list as I go along. Also, if you're a graduate some of the macro-breweries have programs tailored to those fresh out of university. It can be a good option to get into the industry.
The likes of AB InBev and SAB Miller offer placements for graduates. Google can be your friend when searching for these programs; type in "name of macro-brewery" and "graduate" and see what comes up.
Don't Give Up
Given the current climate, it might be hard to find a job in your current location or country. Keep your chin up and keep going. I wrote to over 200 companies to get my first job back in 1995. From 200 breweries, I got 6 replies with 2 of those being one-day trials.
I was still in high school (in the UK) and was looking for a job in brewing when I had finished my exams. Furthermore, I had no brewing experience. I actually wrote letters (I'm old), I went for the 2 trials and was offered a position off the back of both trials, taking a position in London.
You might need to wait, often you'll not hear back if you send something out. It can be disheartening but keep on trying.
All it takes in one person to say yes. If you get to the interview stage and don't get the job…consider it practice and think how you might be able to improve for next interview.
5 Tips to Get A Brewing Job – Conclusions
So, these are my 5 tips to get a brewing job, as I said before it's extra advice on top of my FREE guide on how to get into the brewing industry. To get my free guide click the image below:
If you would like some further help then please feel free to contact me at:
Or scan the QR codes below to add the social media platforms below:
I wish you luck in your search for a brewing job. Keep going and you will be successful. For now, thanks for reading my article and have a great day.
Cheers
Neil