We are going to explore some considerations when planning a brewery. Not your typical "5 things to think about" style of article; cookie-cutter posts with nothing new to learn.
In the last few months, I've been working on more projects than ever before. Had multiple conversations with people around the world, discussing projects involving 200 to 100,000-liter systems.
Very different projects with different considerations. However, there are some common themes, believe it or not. Themes I've talked through with clients.
I think it'll be useful to share, some of what's been discussed here. As I hope it'll help those planning their own brewery.
Size – Considerations When Planning a Brewery
Always one of the first questions asked…how big do I go?
If you go on forums, people within the industry will say, never go smaller than 7-barrlels (820-liters). Stating you'll never keep up with demand, you'll spend most of your time brewing and if you're successful you'll grow out of the system quickly.
Then you'll have others will say this is wrong, I've been running a 3-barrel (352-liters) system, we turned a profit in a year, and continue to be successful. These people often caveat, "yeah, we brew a lot".
I've seen set ups like The Perfect Pint in Manila be successful with a 100-liter system (0.85-barrels). They are pushing out lots of different beers, often with a unique selling point such as super high IBU's.
Small batches allow the beer to be fresh plus, making something new, keeps their clientele interested and wanting to visit. This model has worked for them and now they've a second location.
It must be noted Perfect Pint rely on good food sales for much of their profitability. Plus, they've chosen ideal locations too.
Essentially, there's no perfect answer.
It's all in doing your research:
Deciding what kind of brewery, you want to be
Running the numbers
Assessing the local market
What beers you want to brew and how many styles
As well as what is your ultimate goal from opening a brewery
There are steps you can take to help inform your decision. With one being getting to know your local craft beer scene.
For example, where possible, spend time at local breweries, picking the brains of anyone there. Be it the person cleaning the toilets all the way to the owner.
Understanding Your Ultimate Goal, Skillsets and Distribution
Understanding why you really want to open a brewery and what you ultimately hope to achieve, isn't always easy to pin down at the beginning. Research to understand the market and being truthful about what you're capable of is key.
For example, I know several people who've had a successful brewpub, who organically grew. So, decided to open a production brewery and ultimately regretted their decision.
Who now wish they'd either stayed with their original brewpub or opened a second brewpub location. Production brewing is a different beast, getting into distribution can be tough logistically, and offers smaller profit margins too.
If you go straight into production brewing and distribution, you need to understand it's complexities. Distro and packaging are costly, having a proper understanding of them as separate costs from beer making, is a good place to start.
At the start you may plan to self-distribute (the likes of Brewdog did), but over time, as you grow this may no longer be feasible.
If you take on a third party, the cost of a distributor plus, more importantly their willingness to help is a major consideration.
I know many in the industry, whose issues with distribution became a major roadblock to their growth, holding them back.
If you decide to self-distribute you need to spend a lot of time in that space during planning, in order to be successful.
Everybody Loves My Homebrew – Considerations When Planning a Brewery
If I had a dollar every time, I heard this, I could be retired right now. Look, I have to be honest, your homebrew might be good. However, homebrewing compared to going commercial, is like chalk and cheese.
A lot of flavors a brewer can impart when homebrewing isn't replicable on a commercial level. When homebrewing, you're thinking less about cost and more about flavor. At commercial scale, your cost per liter is a very important metric.
Often when homebrewing you're in an echo chamber. As Chris Maffeo (follow for Chris's LinkedIn profile) says below…
" The issue with that is people focus on brewing or distilling what they like, and let their close circle try it. They have mostly the same taste as them, and that's the big problem. They work in an echo chamber.

Nothing wrong with that unless they want to play a small super niche game just for a handful of people. The issue is when you have a product you wanna scale, but with a super niche taste. It's all about managing expectations."

Chris Maffeo of ChrisMaffeo.com
What Chris says is true, the people trying your homebrew often have the same tastes. When you take your product to market, the reaction might be very different.
Technical Brewing Issues
There may even be technical issues too. I had a friend who did a lot of homebrewing whilst waiting for his brewpub to be built. My friend was experimenting to dial in recipes and working on flavors.
He added a lot of adjuncts to his beer. He liked the tastes and so did many who tried his brews. However, these same adjuncts used on the scaled-up brews on the brewpub system, led too little to no head on the beers, it was an issue.
Furthermore, commercial brewing is very different from homebrewing. If you end up making a few bad batches, it'll hurt your reputation and bank account.
Having appropriate knowledge of commercial brewing equipment and the chemicals used takes time. Time you don't have when starting up, it's why I'd always strongly suggest getting some industry brewing experience first. Which we'll discuss in more detail later.
Brewing To Your Market – Considerations When Planning a Brewery
Many of the brews I've made in my 25-year brewing career, aren't beers I particularly favor. I brew these beers, as it's what the market wants.
Currently I'm brewing in Shanghai, roughly 50% of the brewery sales are accounted through the Belgian Wit and German Hefeweizen we make.
They are good beers to style, but not what I or some of my more craft conscious customers like to drink. I'd much prefer to drink our house IPA, which is probably our 4th biggest seller, popular, but not a big a money maker.
The two wheat beers are cheaper to brew than the IPA, using less hops and simple malt bills. Our profit per liter on these wheat beers are higher plus, they sell in volume.
Furthermore, the hefeweizen we make, has a quick turnaround time too. Taking as little as 10 days from brew day to be able to sell it. Shorter tank residencies are great for a brewery.
They are the beers which keep the brewery open, our drivers to profitability. It all comes back to one of the main considerations when planning a brewery, "knowing your market".
Gaining Industry Experience – Considerations When Planning a Brewery
One of the main tips people in the brewing industry give those looking to start a brewery, is get industry experience.
It can come in many forms, from working the bar at a tap room, spending time shadowing a pro-brewer to meeting with executives at a brewery to understand the financials.
The more experience you gain, the quicker you'll be in diagnosing problems, staff will have more confidence in your abilities and the easier it'll be to raise capital.
There's a lot of consider when opening a brewery, which you'll not appreciate without some experience in the industry first. What you'll discover is it's hard to brew fulltime plus, run a business yourself.
It's at least a two-person job. As a brewery owner you need to deal with staff, marketing, ordering supplies, settling bills, event management, communications, record keeping plus, so much more.
Time in the industry, shows you where your strength and weaknesses are. Plus, highlight where you might thrive.
You might realize you don't want to be a person who disciplines bar tenders, chases suppliers, writes and answers dozens of emails a day, whilst worrying about profit and loss.
You could discover, you want to make beer but not be a business person. Either way, it may show its prudent to hire a full-time brewer (who should be appropriately paid) or someone to help run the place, depending on your circumstances.
Using a Consultant – Considerations When Planning a Brewery
Another recommendation many people in the industry suggest, is hiring a brewing consultant. Like in this post below, taken from Reddit/TheBrewery:
This many seem like self-promotion; it is to a certain extent. However, I get good feedback, such as the quick one recently, from the shipping container brewery I'm working on. I should note: I don't charge $10K on a regular project.
There are others too. What a good brewing consultant can do is streamline the process and educate a client along the way too. They'll ensure a client gets the brewhouse they need.
I'm still in touch with many of the clients who I've helped in the past. They often get in touch for quick tips or help with putting together a new process.
As I said before, I become personally involved in every project I take on. Even when my main work is completed, I'm always happy to assist, if a former client reaches out.
Considerations When Planning a Brewery – A Business Plan
As we said before, you need to do your research. To get a good business plan together will take many hours of research. Maybe even more than 1,000 hours of study.
To FULLY detail the whole plan and present it in an appropriate manner, will be a time sink. You'll need to call hundreds of suppliers and approach hundreds of people in the industry to talk to.
If your taking investment from the family, you don't want to mess it up by winging it. Likewise, potential investors are not going to hand over money unless you can convince them too.
If you gain investors who are experienced business people with money, who believe in your (high quality) business plan and ability to execute it, you'll be in a good place.
If They Can Act As Mentors Even Better
Furthermore, get them to agree to coach you for when times get difficult. It may end up meaning you hand over a chunk of the business, but it could be to your long-term benefit.
Your plan needs to sing so, total strangers think your proposal is foolproof and be willing to invest. Putting in this research can be done whilst you're gaining industry experience too.
Leading to a smooth transition into opening up your own place. Hit the research hard, by putting in 20 to 40-hours per week.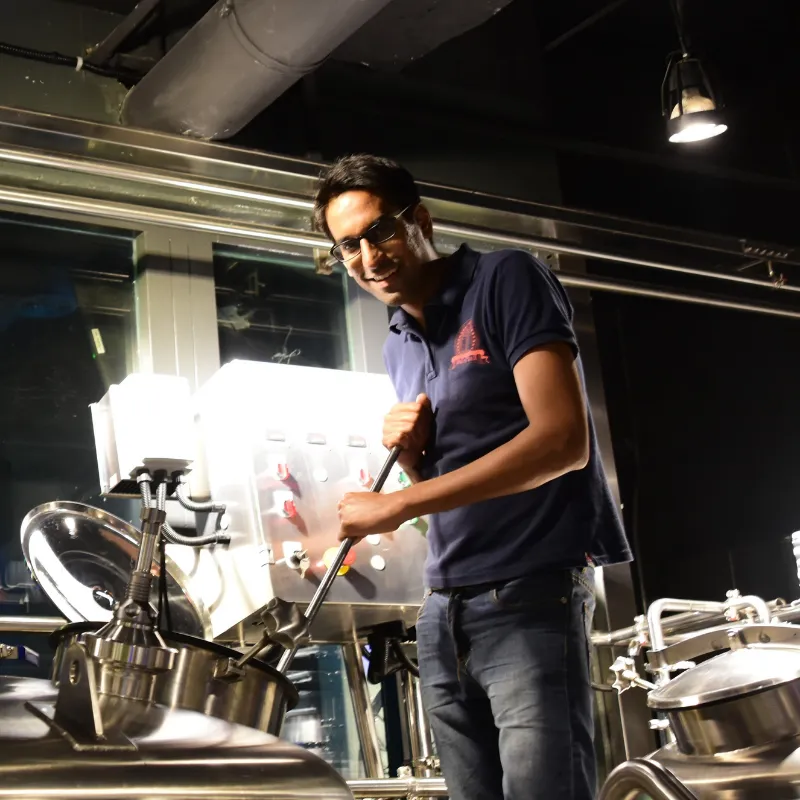 You need killer branding/design work, have your story to tell and great interior designs. It'll involve networking and schmoozing with locals and officials, understanding social media strategy and a proper grasp of operations management.
Furthermore, you'll need your long-term vision locked in and importantly produce high quality beer. This will not all happen by itself; you'll need to do the hard yards.
Considerations When Planning a Brewery – Conclusions
To be honest we've only just scratched the surface when it comes to considerations when planning a brewery. This was put together partly because I get asked this question a lot.
Plus, some of the people who reach out to me, haven't done the work needed to be successful in anyway. I make people answer these 13-questions, when asking for my help with equipment sourcing.
Often people can't answer many of these questions. When they can't, I advise them to go away, and do more research. As a consultant I don't want to enable people, if I don't think a project is feasible.
When I work on a project, I become invested, assisting where I can to make a project successful. Opening a brewery is expensive, time-consuming plus, the market is more crowded, with every passing year.
Need Help with a Brewing Project?
The brewing industry is a tough business. Giving yourself the right foundations will tip the odds of being successful in your favor. If you'd like to discuss a brewery project, then feel free to reach out.
My email address is:
Or you can scan the QR code of your preferred network below, add me and message directly. Thanks for reading and have a great day.